NATURAL HEALTH MATTERS with Dr. Laurell
Popular New Year's resolutions nearly always have something to do with weight loss or healthier lifestyle. It's understandable, since we get less active when the weather gets cold and there are all of those tempting holiday treats. The New Year is a great time to declare a new start on being healthy,  so get out there and be active! By exercising, we can burn more calories, relieve stress, improve our longevity, and just feel more vibrantly alive.
And if you overdo a little, especially after not being active for a while, try Muscle Ice®, our most popular product for aching muscles and joints.  Our top selling Muscle Ice® gel delivers the cooling pain relief of 4% natural menthol plus targeted homeopathic ingredients chosen for their abilities to help ease aches and pains.  We selected these active homeopathic ingredients based on their traditional uses for a variety of body aches. A natural milk derivative also aids by enabling these specific homeopathics to quickly penetrate to the inflammation site, which may enhance safe and effective pain relief.
• Bellis perennis – this relative of the famous arnica is used for sore joints and muscles and general symptoms due to overwork. Classically, this homeopathic remedy is thought to help us bounce back quicker. *
• Phytolacca decandra – for muscle cramps and stiff muscles.*
• Ledum palustre – for joint pain and muscle cramps, especially in people who are chilly all the time.*
• Ruta graveolens – for pain in the limbs, joints, or bones, and especially useful for painful hands and feet.*
• Magnesia phosphorica – for aching, cramping, or weak feeling in the arms and legs.*
• Silicea – for shooting pains or tired feelings in arms and legs.*
So try Peaceful Mountain's Muscle Ice® and you'll understand why we can confidently say that our Muscle Ice is the best formula on the market.
Here are some tips for staying active during the winter:
• Find a way to walk. This could be at a mall or a gym
• Try exercise videos or classes. Personally, I love my Pilates workout.
• Take the stairs at every opportunity.
• Join a gym.
• Do active housework like sweeping or vacuuming. A study showed that when hotel housekeepers regarded their cleaning work as exercise, they lost more weight.
• Bundle up and get outside. Whether for a walk or to take care of chores, enjoying the outdoors is a great way to stay healthy.
* These statements are based upon traditional homeopathic practice. They have not been reviewed by the Food and Drug Administration.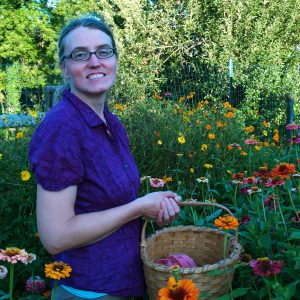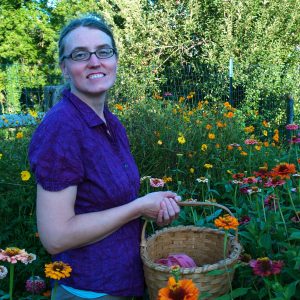 Dr. Laurell Matthews, ND has a bachelor's in biochemistry and received her doctorate in Naturopathic Medicine from Bastyr University.