By Jana Taylor
With all the talk about potentially harmful synthetic additives in over-the-counter muscle rubs which get absorbed into the body, I wanted to take some time to showcase one of our popular products in the Musculoskeletal line, Muscle Rescue®.
Muscle Rescue happens to be one of the cleaner formulas available that can provide temporary relief for sore, overworked muscles.  It contains none of the harmful additives that have become increasingly troublesome, but what it does have is a blend of powerful natural homeopathic ingredients combined with soothing herbals that when combined in our unique muscle formula provides excellent care for your muscles, without the concern about harmful additives and preservatives.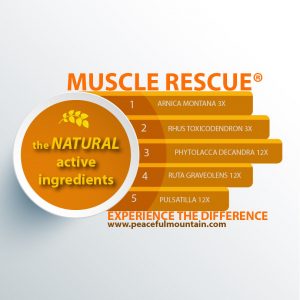 The active ingredients in Muscle Rescue read like a laundry list of natural botanical ingredients. Arnica Montana 3X, is the gold standard for muscle pain and stiffness.  Arnica is a flower that has been used for years as a go to remedy for all sorts of aches and pains.   Rhus Toxicodendron 3X, which is also derived from a plant is suited for overused muscles.   Phytolacca Decandra 12X is a popular natural ingredient indicated for muscle pain and stiffness and is derived from a plant commonly known as pokeweed that grows in the eastern part of the U.S.  Pulsatilla 12X is a well known plant ingredient which has indications for pain caused by movement, which is certainly what you want when muscle soreness arises. Ruta Graveolens 12X is yet another plant-based ingredient for muscle pain, especially in the shoulder and back.
In addition to these carefully chosen homeopathic active ingredients, there are supporting herbals.   These include Arnica Flower, Comfrey Leaf, Natural Plant Extract, White Willow Bark and Witch Hazel Bark.  All of these ingredients are safe to use and, I might add, easily pronounceable. It's no wonder why so many people swear by Muscle Rescue for muscle aches due to overexertion and injury.
It is also worth noting that Muscle Rescue will absorb quickly into the skin because of its water based gel formula, it is non-greasy, paraben and fragrance free, and will not stain your clothes.  If you have muscle aches and soreness of any kind, you should try this formula and see the difference it will make for you.
…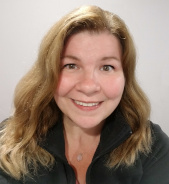 Jana Taylor is a staff writer for Peaceful Mountain.