By Jana Taylor
I was privileged to be present for a talk Dr. Laurell Matthews, ND recently gave at Grato Holdings about the theories proposed for how homeopathic medicines work.    Although there are quite a few different theories that have been put forward, she limited her discussion to the two theories she found most compelling.
The first is imprint theory.  Imprint theory should not be confused with Dr. Masaru Emoto's water memory theory, which is a separate hypothesis.   Rather, imprint theory proposes that the tiny particles diluted in a homeopathic preparation when succussed cause the surrounding water molecules to form into specific clumps or patterns which amplify and carry the effect to the person taking the remedy.   Dr. Laurell states "because of the electrical attractions and various things going on (…) the water is actually organizing itself in a pattern that persists around those [diluted homeopathic] particles."  There is scientific evidence to back this up which the lay person can see in the unique structure of snowflakes.   Water is special among liquids because of its molecular structure.  Two hydrogen atoms and one oxygen atom makes water a bit like a magnet, repelling at one end, and attracting at the other.  This is why snowflakes are six sided and organized into such delicate repetitive patterns.   We know that snowflake patterns are also very diverse, and this is due to tiny imperceptible changes in atmospheric conditions as each snowflake descends, which alter their structures and contribute to the wonderful variety of shapes and sizes we see.  Imprint theory follows that same logic, that these tiny homeopathic particles when succussed will influence the alignment of the water molecules and cause 'structures' to form that carry with them the healing properties of the original substance.
The second theory that Dr. Laurell addressed was the nano-particle theory.  She put up three slides showing three separate homeopathic remedies, all made from a zinc compound, all at different dilutions 6c, 30c and 200c.  It is suggested that when homeopathic remedies are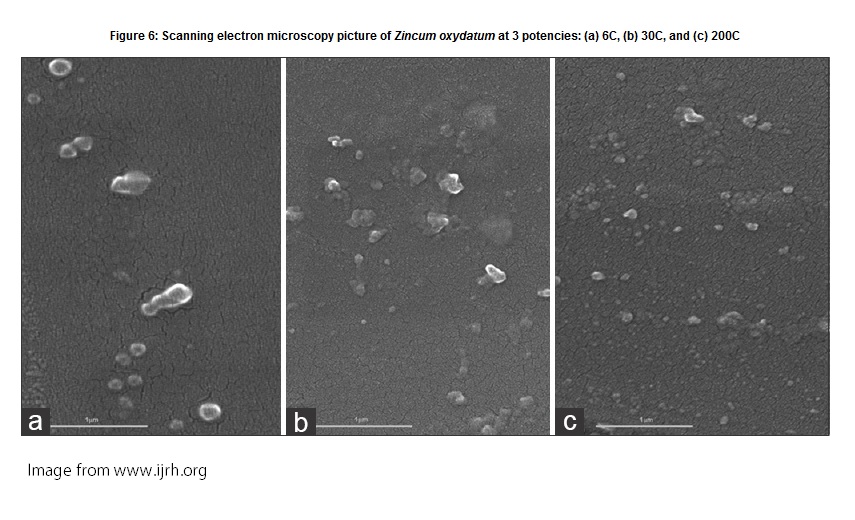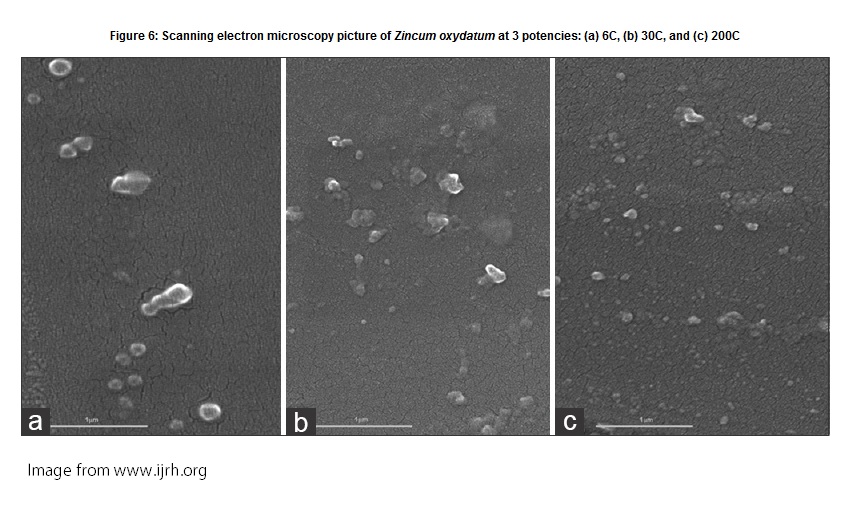 diluted and succussed nano-particles are being created.   And in these slides we can see even at the highest dilutions there were still zinc particles present, albeit very tiny.    At 200c one would expect no particles of the original substance left, and yet thanks to the advances of microscope technology, we are seeing these nano-particles present.  Dr. Laurell "These are very tiny particles; (…) one twentieth the size of a virus, and a virus is already really small when compared to our cells."  She continued "So in this theory these tiny particles are preferentially absorbed by the body and (…) sending some information to our brains to signal a response, or (…) perhaps these nano-particles are triggering the activation of certain genes in our bodies."
These are very tantalizing insights into the mechanisms of homeopathy.  Of course, we at Peaceful Mountain® know our homeopathic products work.  And our employees use our products because we find them effective!  The bottom line:  We  stay at the cutting edge of research and readily share information so that you, too, can experience the most innovative and helpful homeopathic products available.
…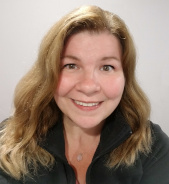 Jana Taylor is a staff writer for Peaceful Mountain.
Save
Save
Save
Save
Save
Save
Save
Save
Save
Save