Unfortunately, for many individuals, immune system struggles, stomach ailments, and general pain or soreness are part of everyday life. While there are diverse forms of mending, natural products manufacturer Peaceful Mountain has remained focused on holistic healing methods for over 30 years.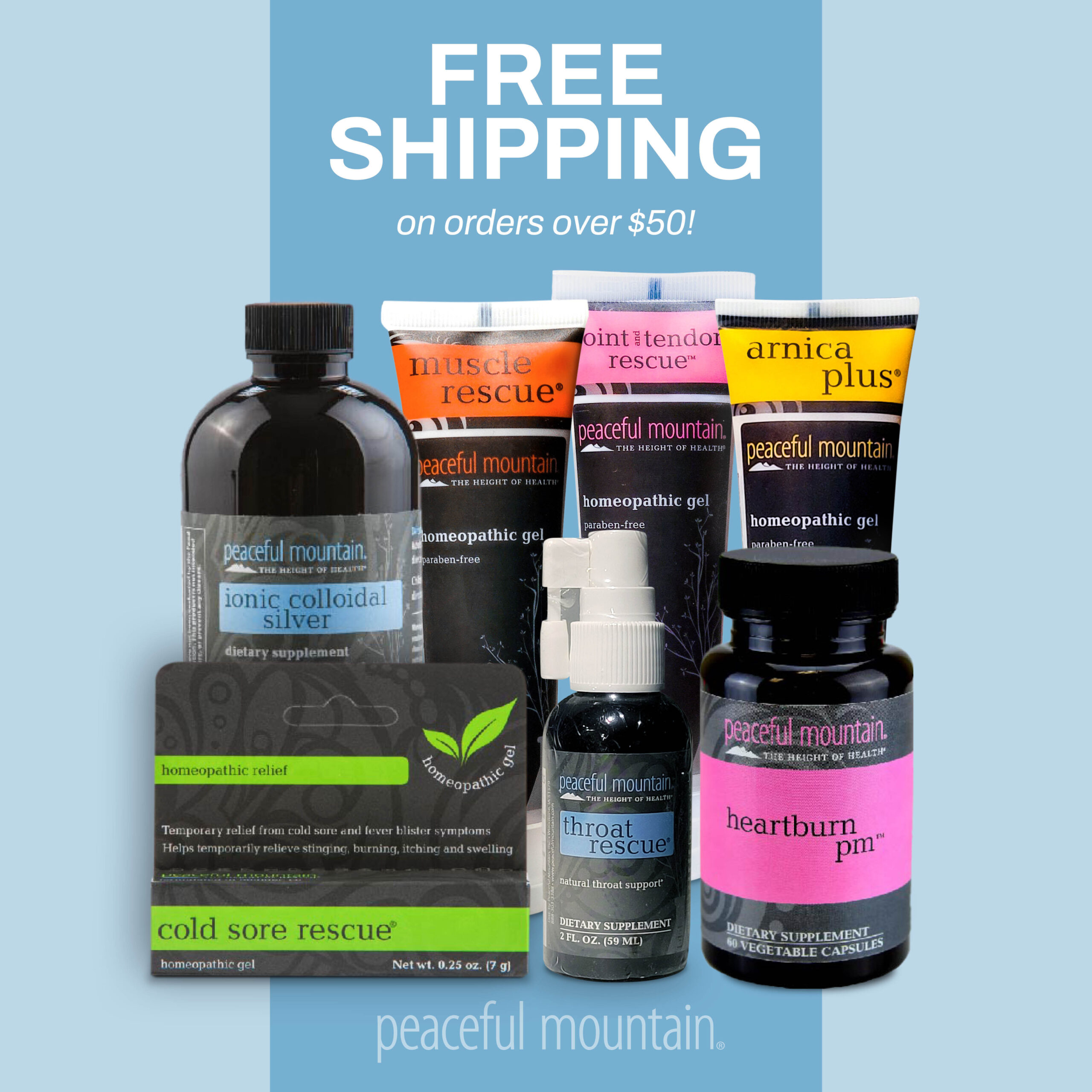 Based in Woodbine, Iowa, Peaceful Mountain produces high-quality dietary supplements and herbal and homeopathic remedies. Peaceful Mountain products are formulated to support a wide range of needs from immune system support and nerve and joint pain to throat soreness and heartburn.
With cold and flu season upon us, Peaceful Mountain is offering its customers FREE shipping on all orders over $50, when shopping on PeacefulMountain.com. Their product formulas are crafted with powerful natural ingredients to work in harmony with your body for overall health and well-being and include products like:
In addition to the free shipping promotion, customers have access to live customer service (Monday-Friday from 8 am to 4:30 pm CST), and orders placed on the company's website receive same-day shipping plus 2-3 days delivery. Peaceful Mountain also offers a Customer Loyalty Program that is only available on PeacefulMountain.com.
Those looking for more information on Peaceful Mountain's products and healthy lifestyle content are urged to visit their official website and follow the brand on Facebook and Instagram.